Welcome to this Friday's VTNS (Vintage Textile and Needlework Sellers) Fan Freebie!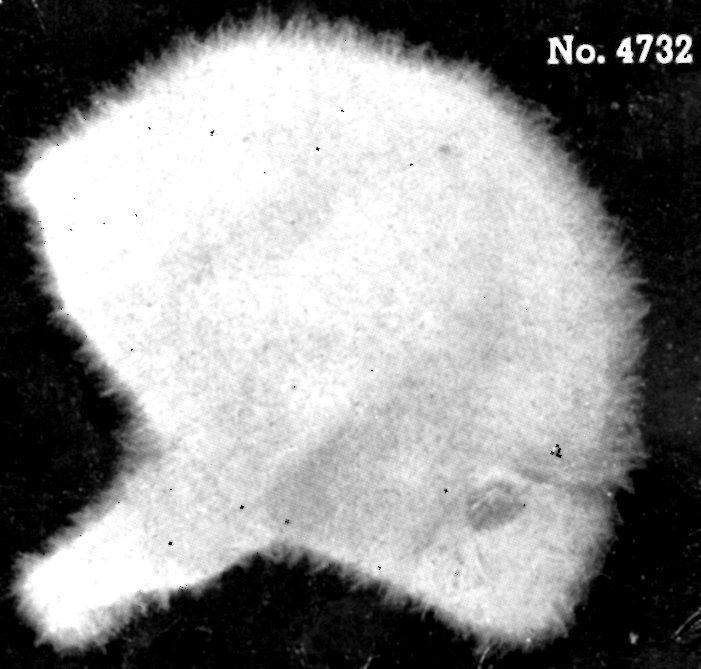 Today's freebie is a pretty child's cap made with Angora yarn. I'm sure you could use another similar yarn as long as it's superfine.
The pattern looks fairly simple. It requires a Size 4 Crochet Hook and 3 half-ounce balls of superfine yarn.
The cap has earlaps with a chin strap that buttons. A size isn't listed with the pattern. Their are several baby cap patterns in the booklet (the cover is missing, so don't know the name) and since this one states child, it's probably for a toddler.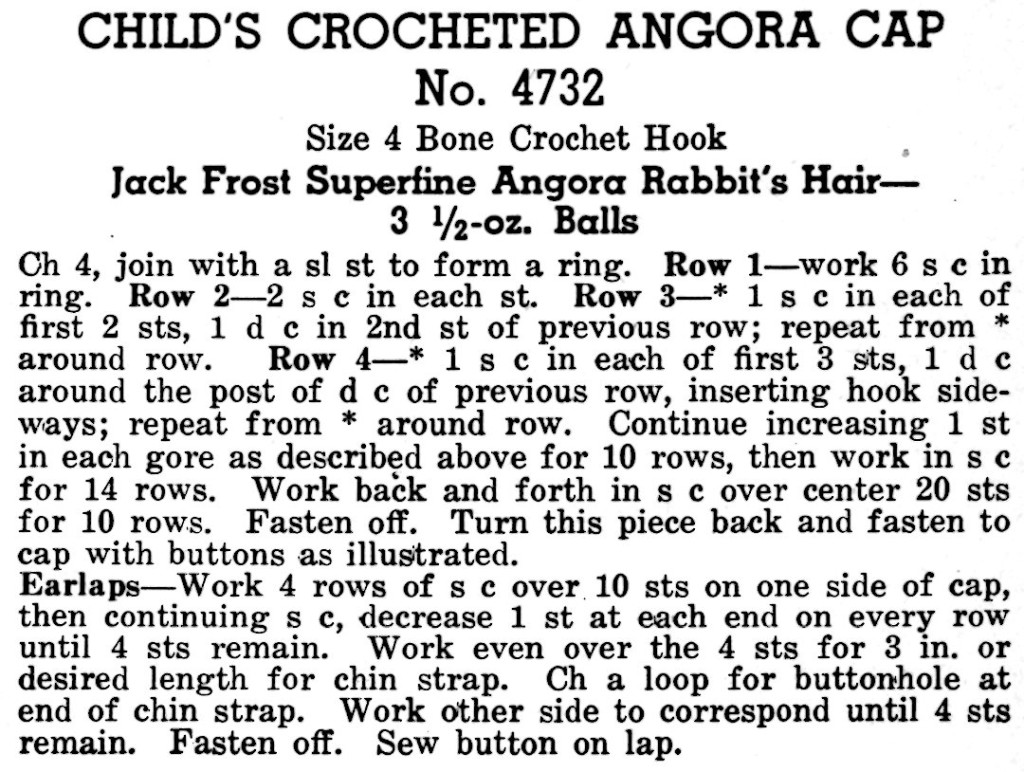 If you'd like to use Angora yarn, here's a great deal on a 10 Ball Bag of Pure Angora Yarn from elann collection. Normally $59.90, it is reduced to $35.00. It has all 5 stars reviews and comes in a variety of colors.
To print or save this pattern, simply click on it, it will open in another window and save or print. There is also a print friendly green button at the bottom of this post.
Please share your favorite needlework hints, tips and projects in the comments below or with us on Facebook.
Enjoy!
This post contains affiliate links. For more information, please see my disclosure policy.