Welcome to this Friday's VTNS (Vintage Textile and Needlework Sellers) Fan Freebie!
I'm ready for Fall and cooler temperatures! I have the perfect crochet pattern to get us in the mood for Autumn. A miniature horn of plenty.
This would be a great addition for a miniature doll house display decorated for Thanksgiving.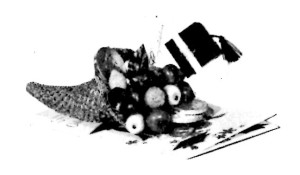 This pattern is in a 1950s Kaminow Bros booklet of Charming Petite Miniatures Crocheted with Cinderella Slipper Tinsel.
Materials required are a Steel Crochet Hook #10 and since I had no luck finding the thread mentioned in the booklet, I came up with an alternative that may work — Aunt Lydia's Extra Fine Crochet Thread (Size 30)
The abbreviations used in the pattern are listed at the end of the post.
Here's the pattern. To save or print it, simply click on it, it will open in another window and then you can save or print it from there.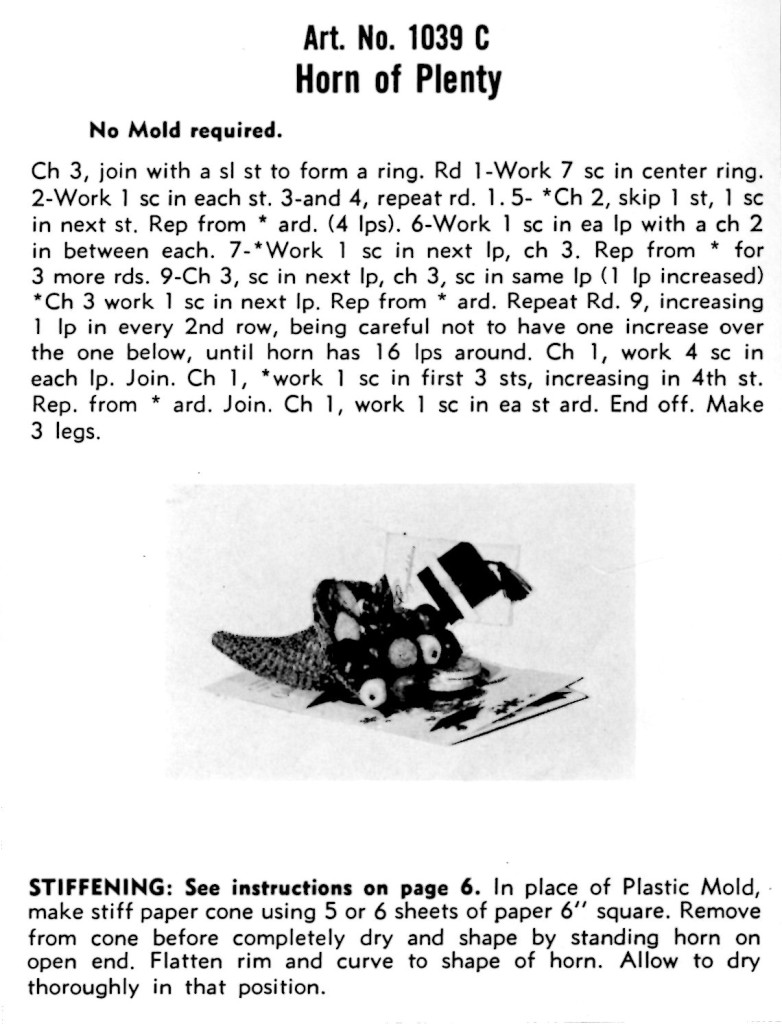 I've included the instructions for stiffening that are recommended in the booklet.

These are the abbreviations used for this pattern:
ABBREVIATIONS
ard……..around
ch………chain
dc………double crochet
ea………each
hdc……..half double crochet
hk………hook
inc……..increase
lp………loop
rd………round
rnd……..round
rep……..repeat
sc………single crochet
sl………slip
sl st……slip stitch
sp………space
st………stitch
tr………triple
trc……..treble crochet
* (star) Repeat instructions immediately following * (star) across or around.
If you'd like to try your hand at a couple more miniature crochet patterns visit this post Miniature Bonnet and Basket Crochet Patterns for a miniature hat and basket.
If you like this page, be sure to share it with your friends and like our Facebook Fanpage so you can get updates every time we post new patterns.
Enjoy!