One thing I love about living in the South in America is the beautiful Magnolia trees. Their big, glossy green leaves and the wonderful large, white and pink flowers when they're full and open are something to behold.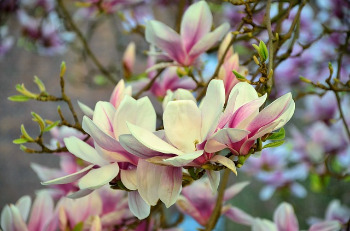 Today's freebie is a Magnolia Bud quilt pattern from the 1930's. The designer is Eveline Foland who created many quilt patterns for the Kansas City Star Newspaper.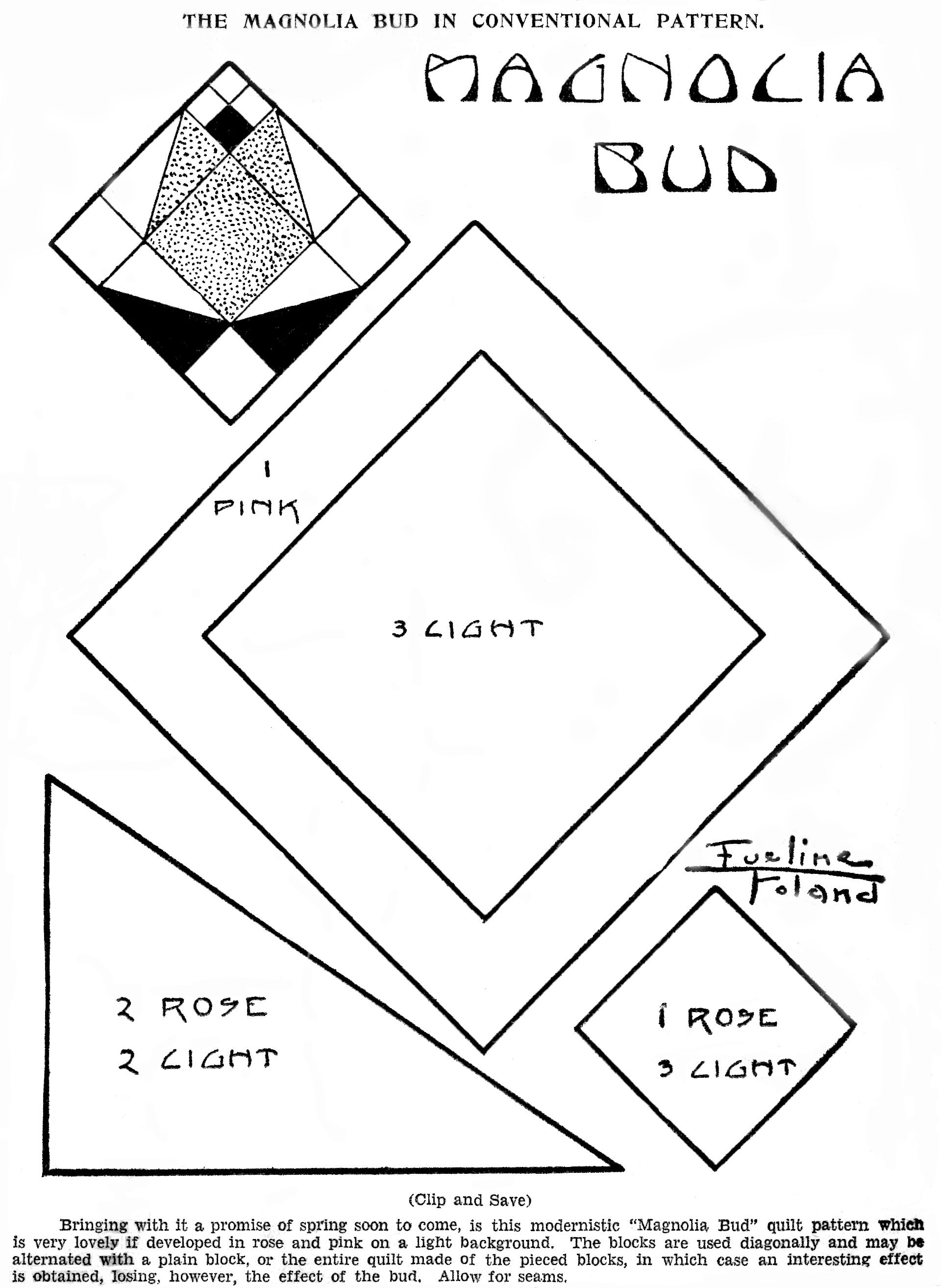 There are many variations of the Magnolia Bud, but Eveline calls this one a conventional version. She suggests using rose and pink on a light background. The blocks are set diagonally and may be alternated with a plain block in the quilt.
Remember to allow for seams when cutting out your templates for this pattern. Normally a quarter inch.
To use the pattern, simply click on it to open in another window, then save or print.
If you're interested in 1930's era quilts, Martingale's Stitch This! website has an article on 1930's Quilts for Today's Quilters which has examples of several different quilt patterns used during that time period.
You might also like to take a look at this book available on Amazon: The Farmer's Wife 1930s Sampler Quilt: Inspiring Letters from Farm Women of the Great Depression and 99 Quilt Blocks That Honor Them, which not only includes 1930's quilt blocks but letters from Farm Women during that time.

Enjoy!
This post contains affiliate links. For more information, please see my disclosure policy.