Welcome to this Friday's VTNS Fan Freebie!
The definition of tessellations can become very technical and mathematical (see Tessellation on Wikipedia, wow!) , but for my purposes, I'm keeping it simple.
A tessellation is a shape used over and over again to form a pattern without any gaps and no overlapping. Another way of explaining tessellation is tiling.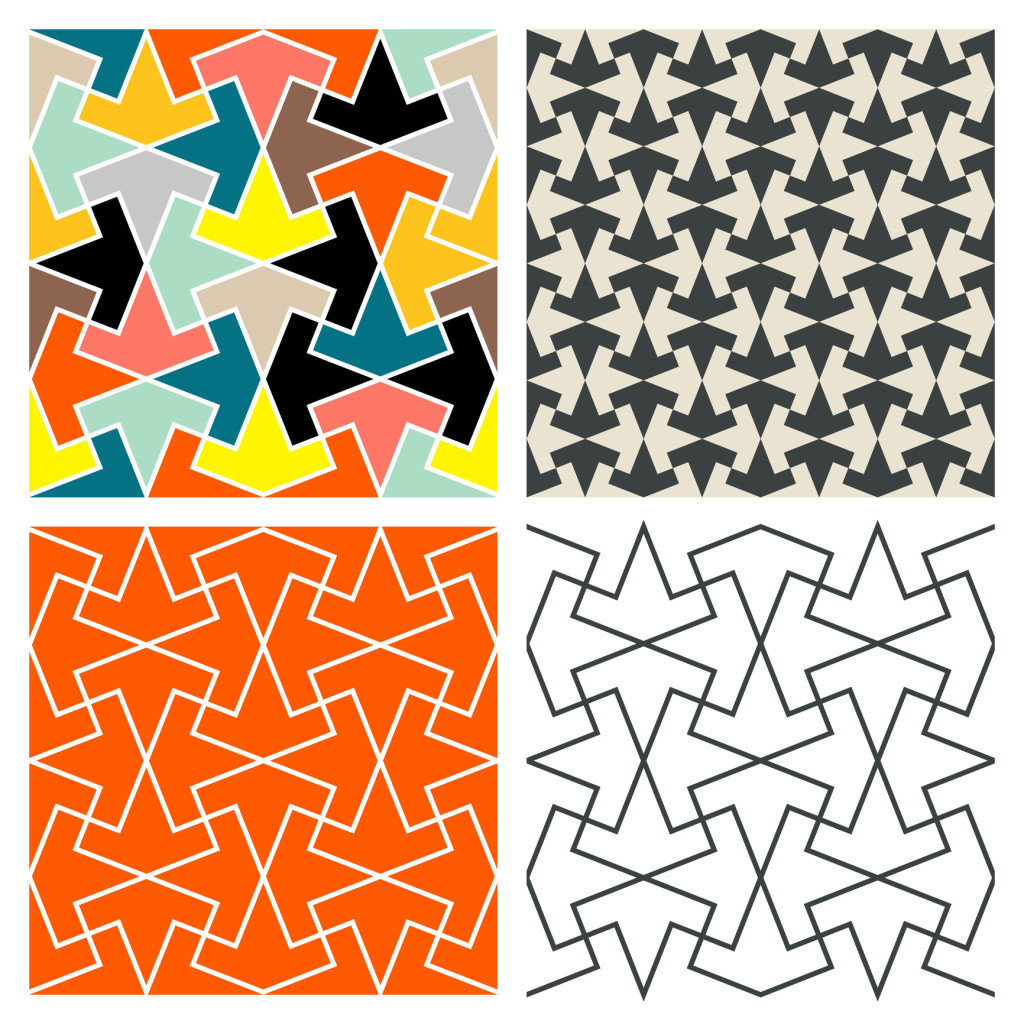 Tile Patterns © Photographer: Martin Isaac
Actually, many quilt patterns are tessellations. Fitting fabric together like a puzzle, not overlapping and no gaps. Eveline Foland used an hour glass shape as a tessellation in her Friendship Quilt from 1930.
She explains that this is a very old, quaint pattern, easy to piece and works up quickly. It's called a friendship quilt because you ask your friends for pieces from the their favorite sewn dresses or pretty children's prints.
A straight edge can be achieved by cutting the pieces in half. But the curved edge is pretty and can be bound with a colored braid.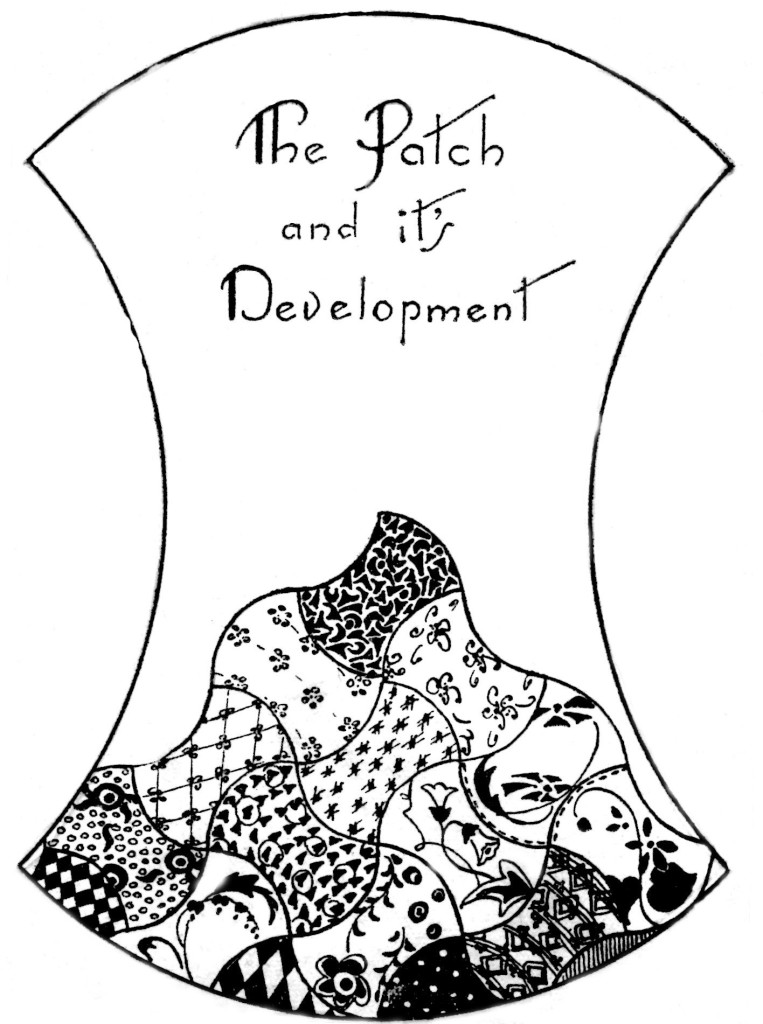 By fitting the fabric pieces together, in this example each piece of fabric is different, you begin to form your quilt.
On Susan Dague Quilts website, she refers to them as Solving the Puzzles. She has several great examples of using tessellations in quilts.
Marti Mitchell, a well-known quilt teacher, has a Multi-Size Tessellating Windmill Tool that is a clear acrylic template with markings for eight different sizes. There's a 15 minute video quilting tutorial, Tessellating Windmills and Leap Frog Method on her website explaining how to use it. Plus she offers a PDF hand out for the pattern.
The American Quilter's Society website has a free pattern for Jery Auty's Tessellating Hearts Quilt.
Here's the full page for the 1930's Friendship Quilt pattern: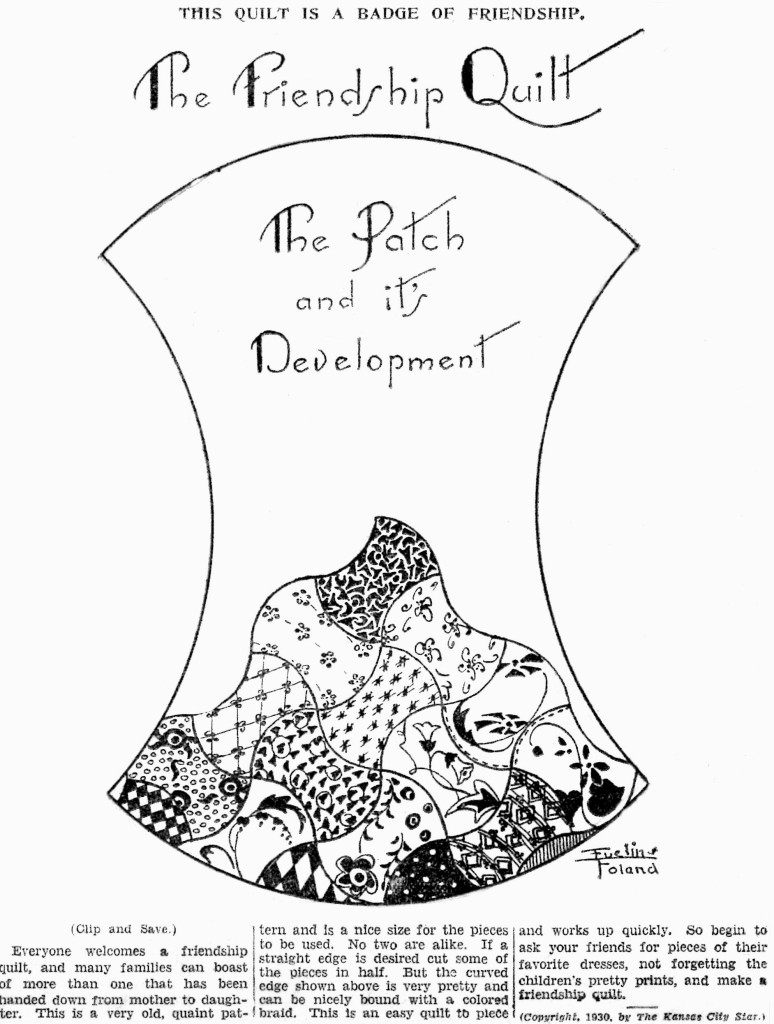 Just click on the image to print or use the green Print Friendly button below the post.

Enjoy!
This post contains affiliate links. For more information, please see my disclosure policy.