Welcome to this Friday's VTNS Fan Freebie!
This is a newspaper clipping from my 1930's quilt scrap book. A Tulip, the first flower published for the Garden Bouquet Quilt, a series of patterns published every Sunday in the early 1930's.
The name of the newspaper has been cut off so I'm not sure what paper it's from, many papers included this quilt pattern series.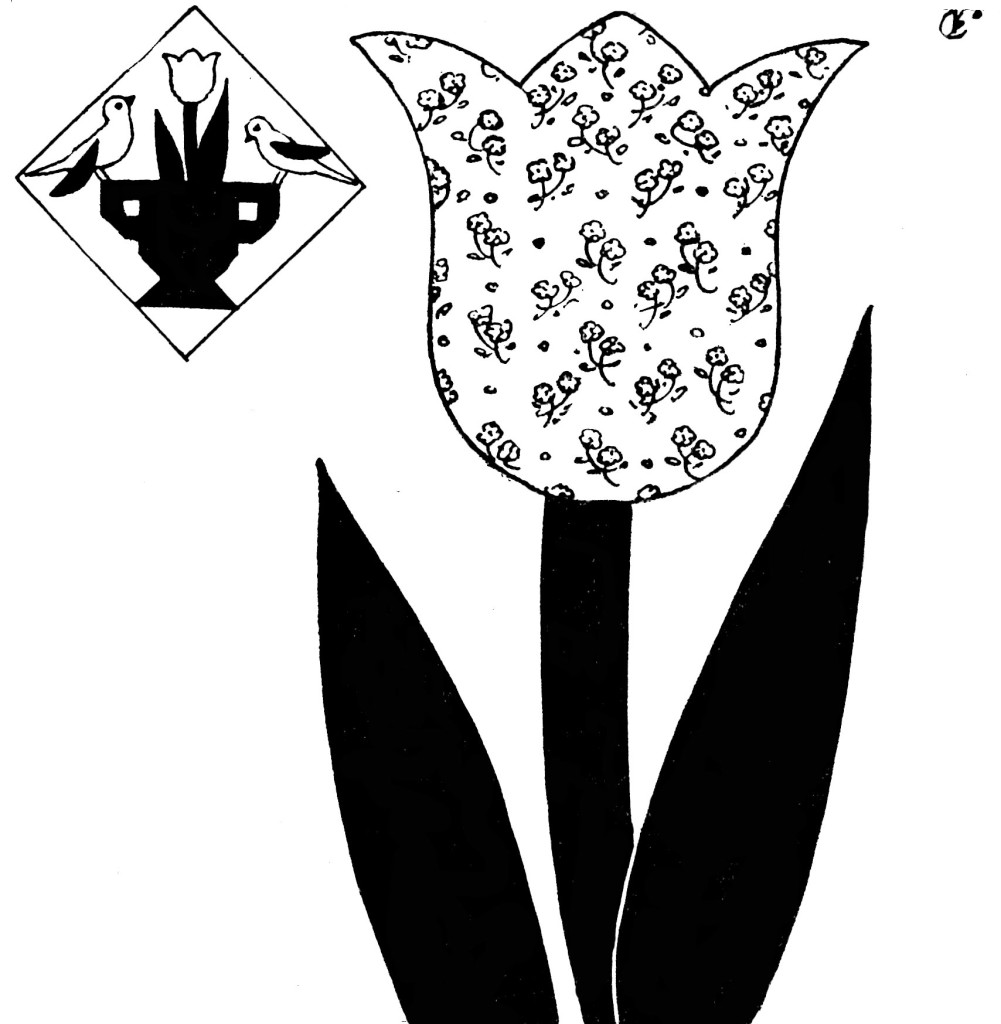 These were part of the Nancy Page Quilt Club and were printed full size for piecing and applique. Nancy Page was a byline for quilt pattern features by Florence La Ganke Harris. The quilt series started with an illustration of a woman holding up a finished Garden Bouquet quilt.
The first pattern was the urn. The Quilt Index website has a newspaper clipping of the urn pattern pieces.
The Tulip was the second pattern and the next two were the meek and the saucy bird. I found a clipping from the Ottawa Citizen newspaper of the Saucy Bird on the Google News website. Scroll up the page to see it.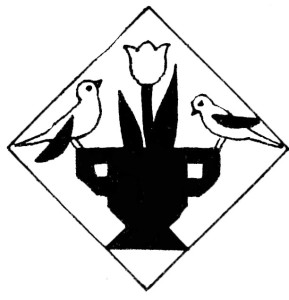 Each quilt block had an urn with the two birds on it and a different flower in the middle. There were a total of 20 blocks and if you missed a pattern, you could order one for 5 cents.
Some of the flowers included: tulip, crocus, pansy, lily of the valley, cactus, wild rose, trillium, canterbury, violet, poppy, bellflower, phlox, nasturtium. The Tulip is the first of twenty flowers that made up the Garden Bouquet.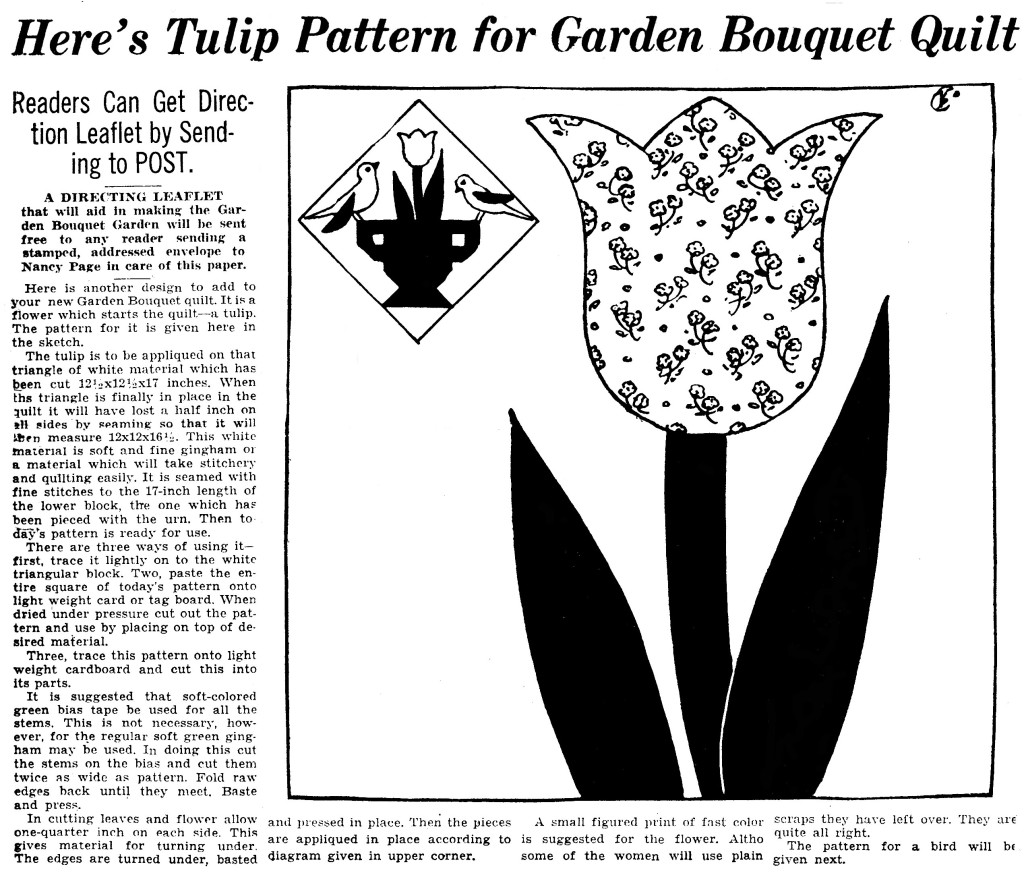 Quilt History: Layer by Layer has a really good write up and photo samples of original Garden Bouquet Quilt blocks.
You'll find the full size newspaper clipping in the file below:
Tulip Pattern for Garden Bouquet Quilt
The pattern is in PDF format so to download it you'll need the Adobe Reader software on your computer. Most computers come with it, but it is free and can be found here. There are also free Adobe Reader Apps for mobile devices.
Download Instructions: Right-Click the link and select either "save target as" or "save link as" depending on what browser you are using or simply click on it and save or print.
If you have any quilting you've done that you'd like to share, please be sure to stop by the Facebook VTNS Fanpage, we'd love to see your work.
Enjoy!
This post contains affiliate links. For more information, please see my disclosure policy.