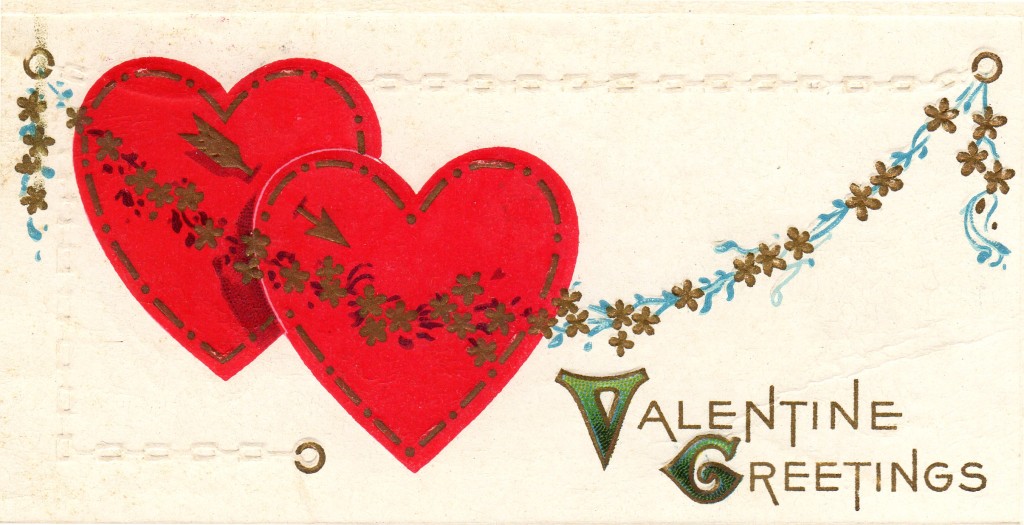 Welcome to this Friday's VTNS Fan Freebie!
Today's pattern is a crocheted edging as pretty as a Paper Lace Valentine. It comes from a Spool Cotton Company Crochet Pattern Booklet from 1941.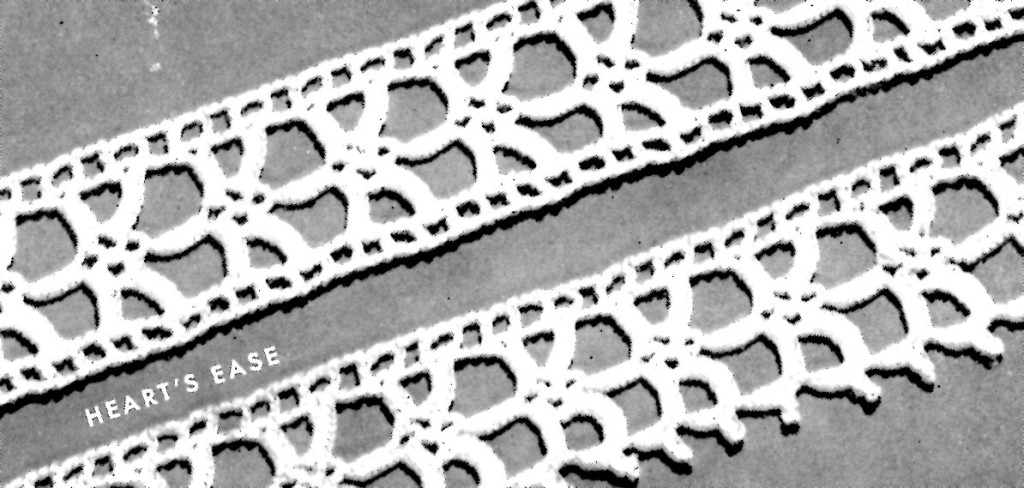 Heart's Ease can be crocheted as an insertion or edging. Making it versatile for many different projects.

Here's some handy information about Crocheted Edging:
Mercerized Cotton thread in sizes 10 to 30 are best for bed linens. For table linens use sizes 20 to 50 depending upon the fineness of the fabric. For heavy linen Pearl Cotton size 5  has a soft finish and stunning colors.
A Crocheted Edging worked the long way may be cut.
If the edging has a definite pattern, cut at the end of a complete pattern; if scalloped, cut at the narrowest width. Pull out and fasten ends of each row. Overcast (a stitch that wraps around the) cut edge, or turn under and hem, depending upon how it is to be used.
Here's the file to download for later:
Hearts Ease Crochet Edging Pattern
The pattern page is in PDF format so to download it you'll need the Adobe Reader software on your computer. Most computers come with it, but it is free and can be found here.
Download Instructions: Right-Click the link and select either "save target as" or "save link as" depending on what browser you are using or simply click on it and save or print.
If you like this page, be sure to share it with your friends and like our Facebook Fanpage so you can get updates every time we post new patterns.
Enjoy!


This post contains affiliate links. For more information, please see my disclosure policy.