Welcome to VTNS (Vintage Textile and Needlework Sellers) Fan Freebie Friday!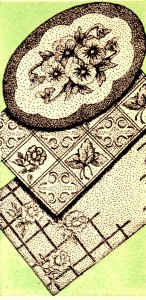 Rug making has long been one of the most popular crafts. It is just as fascinating now as it was in the olden times. Well constructed rugs last a long time and add beauty to the interior of any home.
Handmade rugs may be hooked, braided, knitted, crocheted and various other ways. They may be made small, large, round, oval, square and oblong. Whatever fits the needs of your home.
Today I'm taking a couple pages from a 1950's Needlework How To booklet about Rug Making, specifically, Hooking a Rug.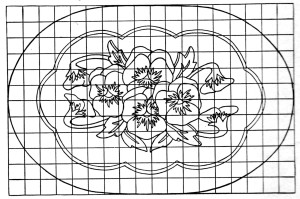 The article goes into detail about patterns,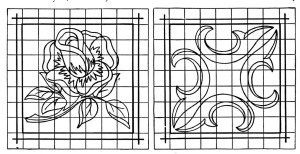 foundation material, materials to use, rug frames, rug hooks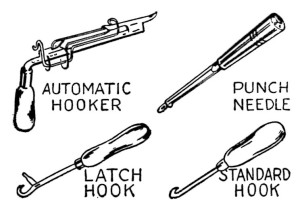 and finishing the rug.
This post, Vintage Hooked Rug Pattern has more information on rug hooking, a pattern from Minerva called Martha Washington and links to a couple good instructional YouTube videos to get you started.
The PDF file is 5 pages long so you may want to download and save it to take a look at later.
The article is in PDF format so to download it you'll need the Adobe Reader software on your computer. Most computers come with it, but it is free and can be found here.
Download Instructions: Right-Click the link and select either "save target as" or "save link as" depending on what browser you are using or simply click on it and save or print.
If you like this page, be sure to share it with your friends and like our Facebook Fanpage so you can get updates every time we post new patterns.
Please share your favorite needlework hints, tips and projects in the comments below or with us on Facebook.
Enjoy!
This post contains affiliate links. For more information, please see my disclosure policy.