Welcome to this Friday's VTNS Fan Freebie!
This set of Cross Stitch monograms will be useful for personalizing gifts.
They can be made any size, depending on the size of the cross stitch. To make the letters larger or smaller, redraw in squares to desired size.
The position of the stitches may be marked on the fabric, or if threads of fabric are pronounced, stitches may be made by following threads without marking.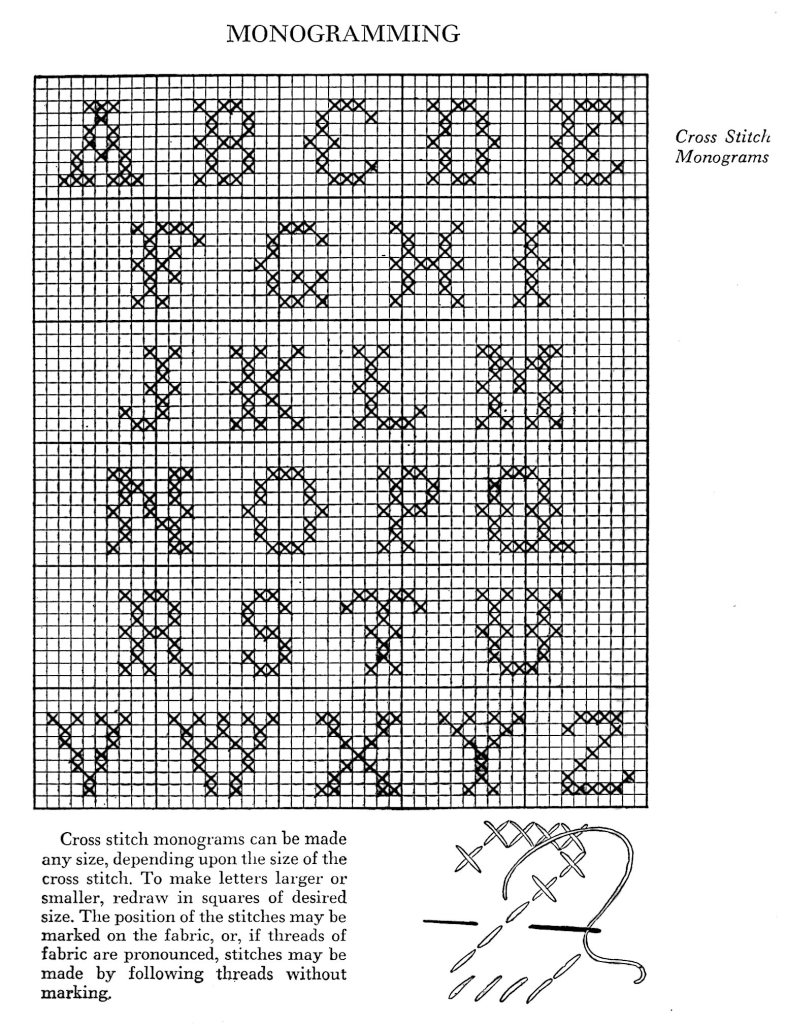 Simply click on the chart, it will open in another window so you can save or print it. If you'd rather download the chart for later, the pdf file is below:
The pattern sheet is in pdf format so to read it you'll need the Adobe Reader software on your computer. Most computers come with it, but it is free and can be found here.
Download Instructions: Right-Click the link and select either "save target as" or "save link as" depending on what browser you are using or simply click on it and save or print.
If you like this page, be sure to share it with your friends and like our Facebook Fanpage so you can get updates every time we post new patterns.
Please share your favorite needlework hints, tips and projects in the comments below or with us on Facebook.
Enjoy!