Welcome to this Friday's VTNS Fan Freebie!
It never ceases to amaze me what I find when I turn to my 1930's quilt scrapbook. Today I'm celebrating Summertime with a pretty 1931 June Butterfly quilt pattern by Eveline Foland.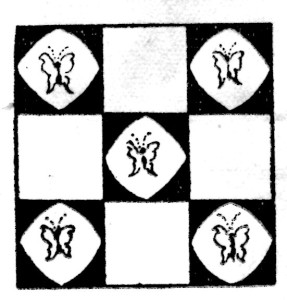 The paragraphs included with the quilt pattern pieces say it all:
"A butterfly has lighted on the quilters' block! If pretty figured prints in gay colors are used for the four pieces marked "dark", and all different colored plain fabrics for the butterfly, which is appliqued on each block after it is pieced, this will make a particularly pretty piece of quilting.
This combination of patchwork and applique is the kind of block that will appeal to the woman who is looking for something different.
Allow very narrow seams, especially on the butterfly, and cut plain blocks seven and a half inches square, which is the size of the block, to go between. This will make a pretty pillow top, too, if more plain material is added outside the block. "
Kansas City Star June Butterfly Quilt Pattern PDF
The pattern is in PDF format so to download it you'll need the Adobe Reader software on your computer. Most computers come with it, but it is free and can be found here.
Download Instructions: Right-Click the link and select either "save target as" or "save link as" depending on what browser you are using or simply click on it and save or print.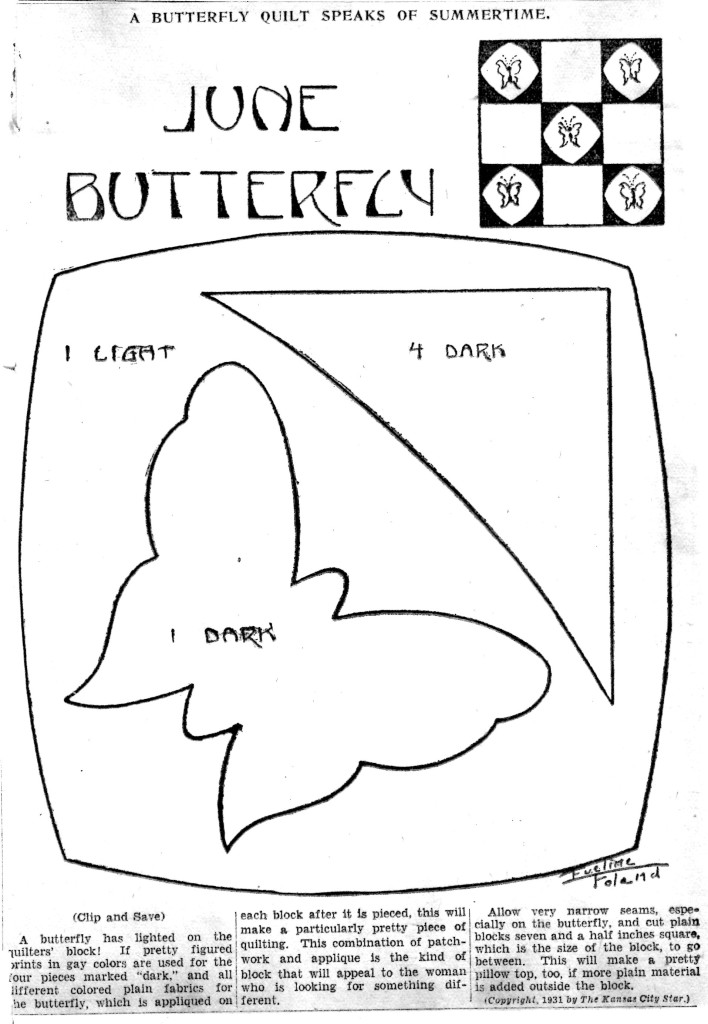 If you have any quilting you've done that you'd like to share, please be sure to visit the VTNS Fanpage, we'd love to see your work.
Enjoy!