Spring has not sprung around here yet, even in sunny northern Florida we're still having nights in the 30's and April is almost here!

This colorful page of cross stitch patterns from a Star Needlework Journal published in 1923 should give us a little hint of Spring if only on our needlework fabric.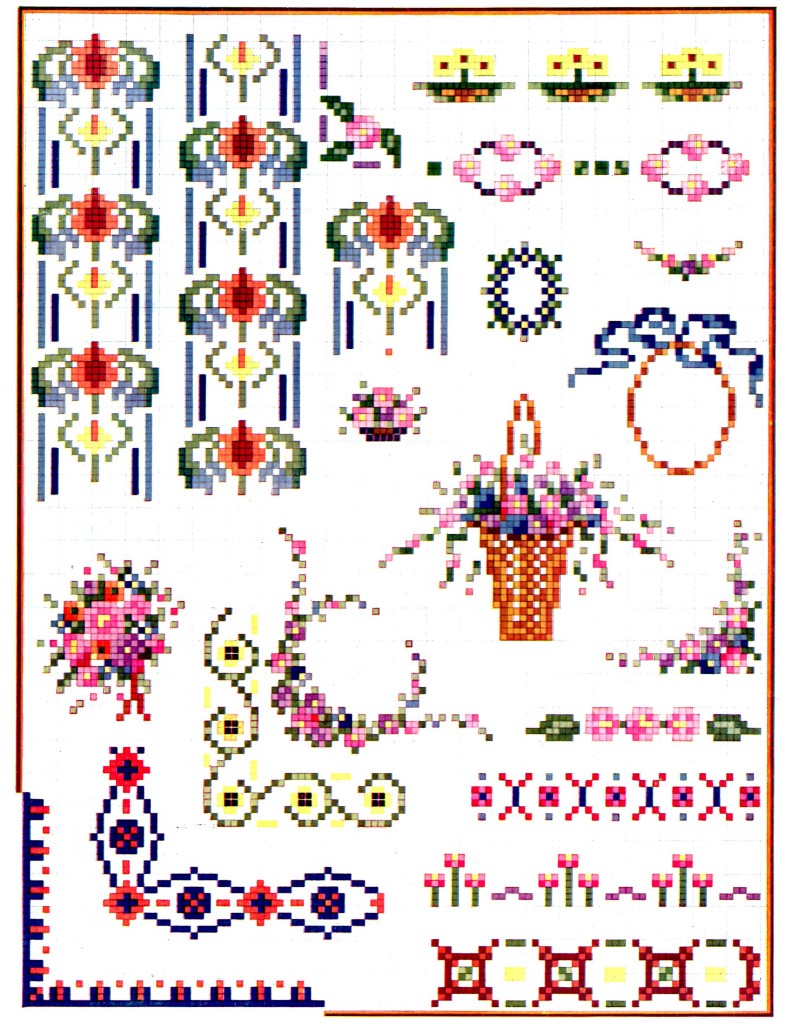 Below is a darker scanned image of the page to show some of the grid lines: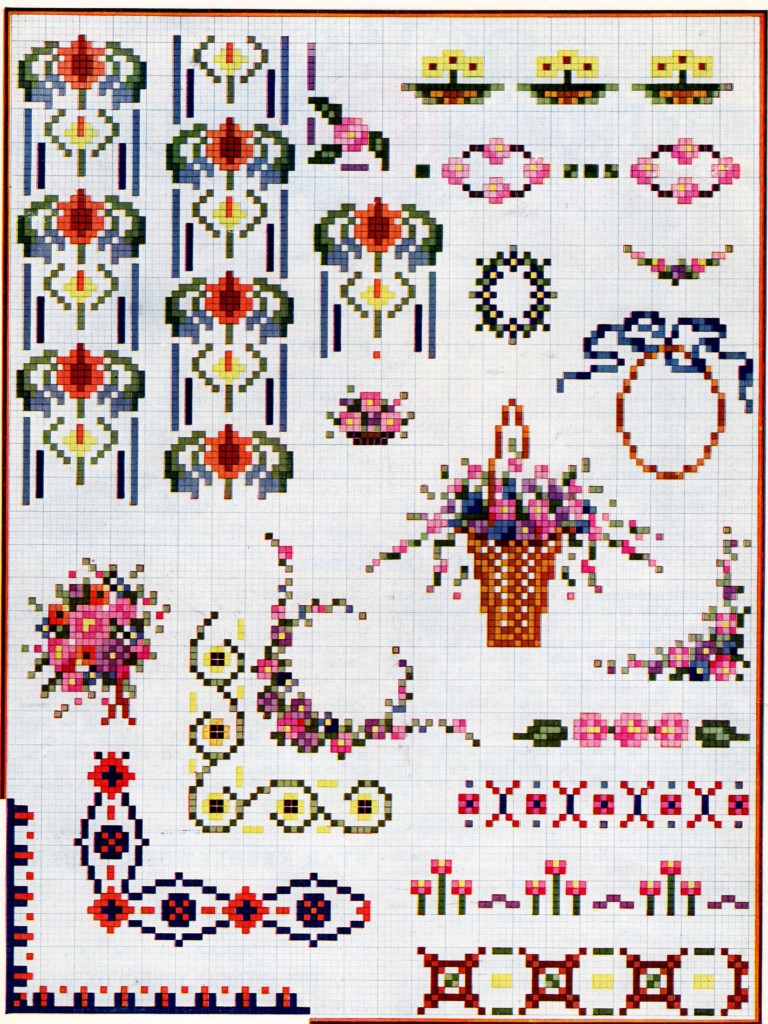 To print either sheet, click on it, it will open in a new window,  click on the image to enlarge it (you should see the magnifying glass with a plus sign in it), once it's enlarged, go to file, print and you'll have a printed copy of the page.
Also the green Print Friendly button at the bottom of the post will give you some options for printing or saving.
Since the grid didn't show up very well, I used this free web application that translates digital images into knit, crochet, needlepoint and cross stitch patterns called KnitPro 2.0. I created a grid for two of the motifs.
Flower Border Cross Stitch Pattern Grid
Floral Bouquet Cross Stitch Pattern Grid
These patterns are in PDF format so to download them you'll need the Adobe Reader software on your computer. Most computers come with it, but it is free and can be found here.
Download Instructions: Right-Click the link and select either "save target as" or "save link as" depending on what browser you are using or simply click on it and save or print.
Enjoy!