Welcome to this Friday's VTNS Fan Freebie!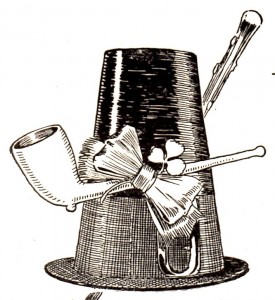 Today I'm sharing an Eveline Foland Shamrock  Quilt Block Pattern for St. Patrick's Day.
Eveline Foland designed many quilt patterns in the 1930s for the Kansas City Star Newspaper.
I've shared some of her other patterns and several from the Kansas City Star Newspaper in earlier posts. Click on the Quilting category on the right to find more quilt patterns.
This can be made into a quilt or cushion. It's an applique pattern, but can also be used to paint the design on other surfaces. The stems can be embroidered or appliqued.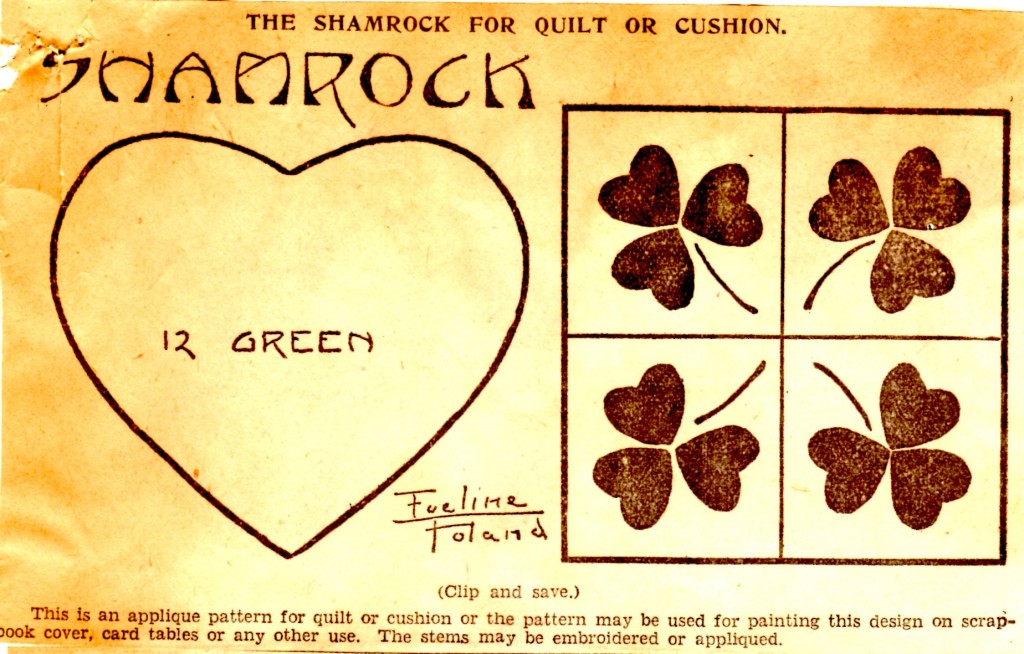 Lots of glue on this particular pattern in the scrapbook. I've scanned the individual parts in gray scale rather than color. The old newspaper print shows up a little better that way.
If you have any quilting you've done that you'd like to share, please be sure to visit the VTNS Fanpage, we'd love to see your work.
As an added bonus, I'm including an article from a 1920s ladies magazine about Parties for St. Patrick's Day. Have you ever colored bubble water with cooked spinach stock? Read on to find out how to make your party bubbles green.

I didn't realize when I scanned this that the paragraph continued. Here's the rest of the article: "competing against a new pair of players, the one winning at the end receiving the prize (boxes of tiny green candles, will serve)."
Enjoy!
This post contains affiliate links. For more information, please see my disclosure policy.