Welcome to VTNS (Vintage Textile and Needlework Sellers) Fan Freebie Friday!
Time to dust off your knitting needles and get ready to knit a pretty afghan for winter time. This freebie has Five Fancy Knitting Stitches that look hard to do but are easy to make.
Don't know how to knit, check out this earlier blog post Beginner Knitting Manual to learn the basics.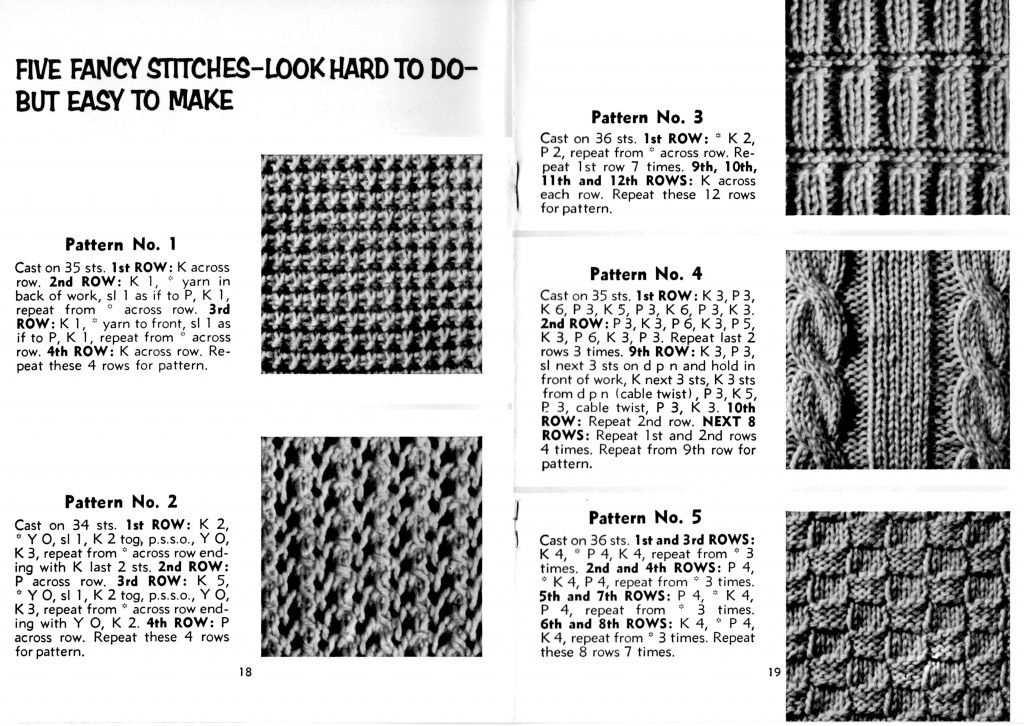 Use one of these fancy stitches for a whole afghan or make a combination of them to sew together and make any size afghan you'd like. The color of yarn is up to you.
Here's the pattern and instructions in PDF format:
Do you have a favorite afghan you've made? We'd love to see it, you can share a picture on the VTNS Facebook Fanpage by going to the group's page and click on the box that says Write something…  From there you can choose to Add a Photo and write a little snippet about it.
You can print the instruction page shown in the post by clicking on it. It will open in another window and you can save or print it from there. Also there's a green PRINT button at the bottom of the page you can use.
If you'd like to save the pattern as a PDF file, to download it you'll need the Adobe Reader software on your computer. Most computers come with it, but it is free and can be found here.
Download Instructions: Right-Click the link and select either "save target as" or "save link as" depending on what browser you are using or simply click on it and save or print.
Enjoy!