Welcome to this Friday's VTNS Fan Freebie!
We have another Doodle Doll pattern made from Aunt Lydia's Heavy Rug Yarn. This time it's a posable Monkey because you use wires to make the arms and legs.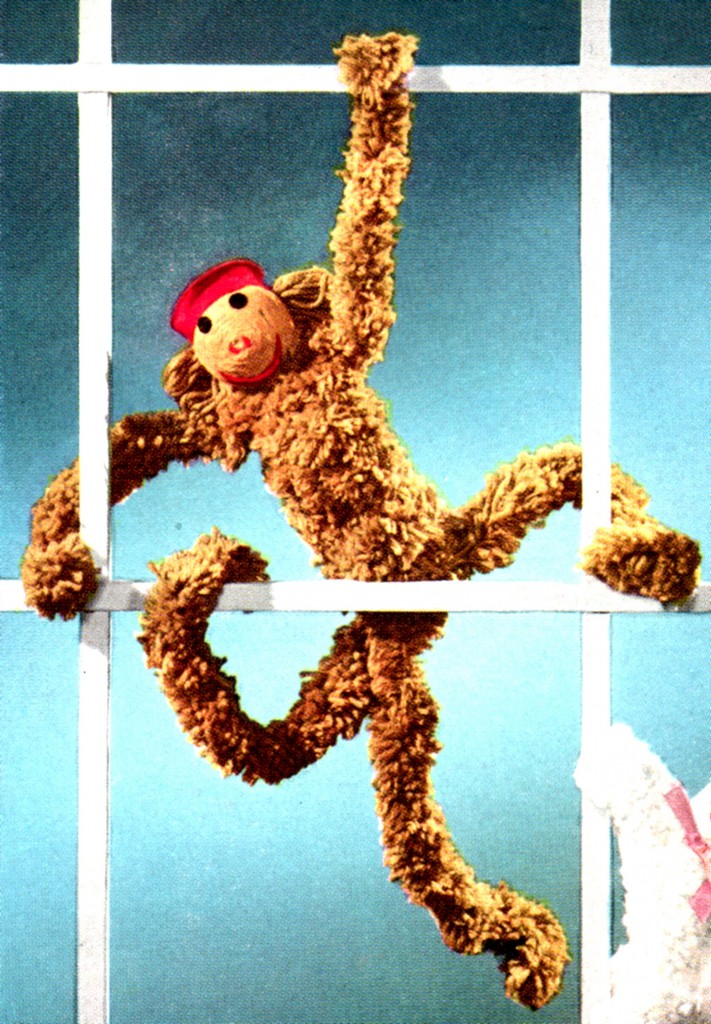 The other Doodle Doll we've shared is a Football Hero Pattern. It also uses heavy rug yarn and would be perfect for the start of football season.
If you have any crafts you've made and would like to share them, please stop by the VTNS Fanpage on Facebook and post a picture.
Here's the PDF file of the pattern:
Monkey Doodle Yarn Doll Pattern
The pattern is in PDF format so to download it you'll need the Adobe Reader software on your computer. Most computers come with it, but it is free and can be found here.
Download Instructions: Right-Click the link and select either "save target as" or "save link as" depending on what browser you are using or simply click on it and save or print.
Enjoy!