Welcome to this Friday's VTNS Fan Freebie!
Vacations are winding down. Children will be back to school soon. It made me think about the last few days at the beach and this great vintage quilt block pattern…Ocean Wave.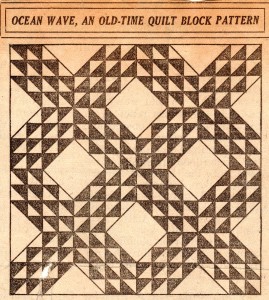 The one I've chosen to share is from Ruby McKim. She's always been one of my favorite quilt designers. Read more about her in this blog post 1930 Kaleidoscope Quilt Pattern.
The Ocean Wave is a quilting pattern known as a repeat design. That means it runs all over the bed instead of being made of pieced blocks joined together with filler or sash blocks.
It's an old design from Colonial days, but has kept it's popularity throughout the years. Mostly, because it is beautiful and easily made.
The color choices you can use are endless and it's a great quilt to use up all your scrap pieces of fabric.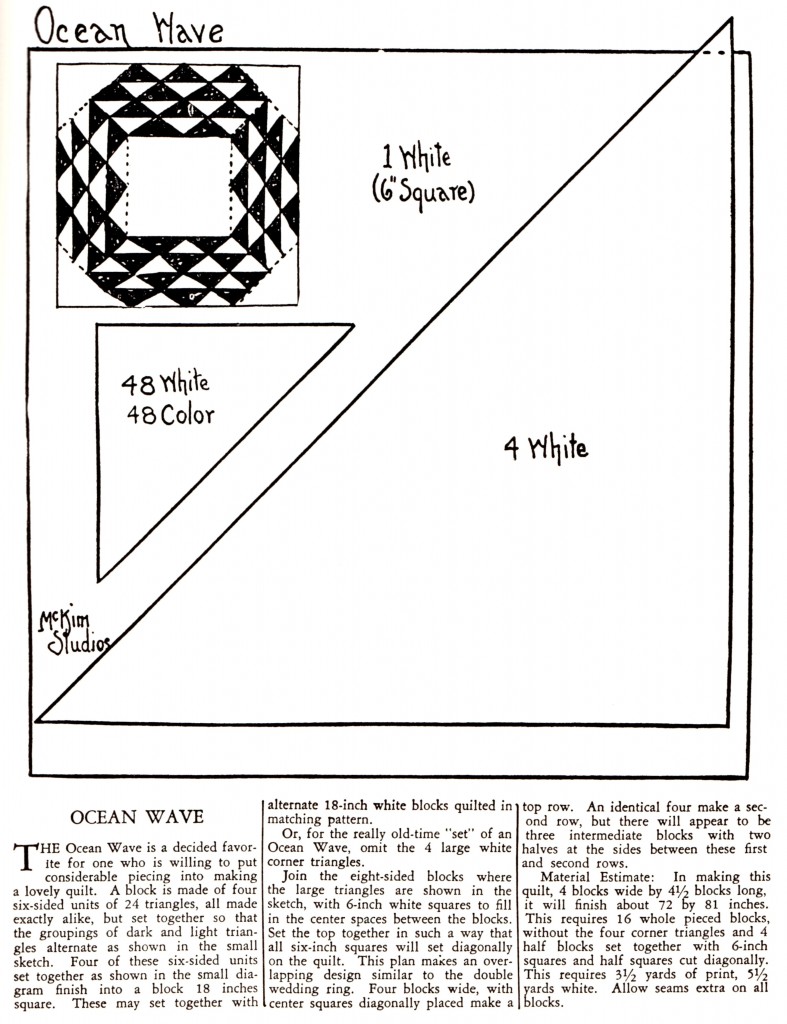 On the About.com Quilting site it gives a wonderful Introduction to the Ocean Waves Quilt Pattern. It's really worth a look. The site gives a couple shortcuts including one for making half-square triangles.
No PDF file for this one. You can simply click on it and print it out or at the very bottom of this post you'll find a green PRINT  button you can use. Also be sure to Pin It to refer to later on.
If you have any quilting you've done that you'd like to share, please visit the VTNS Fanpage, we'd love to see your work.
Enjoy!