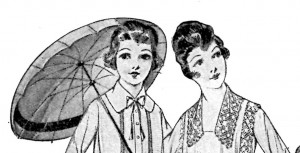 Summer has officially begun and I thought it would be nice to take a nostalgic trip back to what the ladies and girls used to wear in the early part of the 20th century.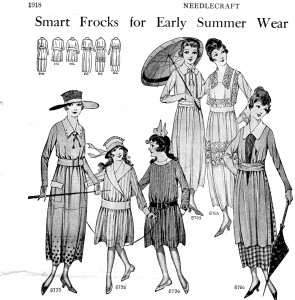 This example was taken from a Needlecraft magazine that sold patterns for dresses. You'll notice each one has a number next to it. They sold for 10 cents each.
The magazine gives quite a detailed description for each outfit. You can see them below. A little hard to read in the post, but you can click on it so it will open in another window where you'll be able to enlarge it.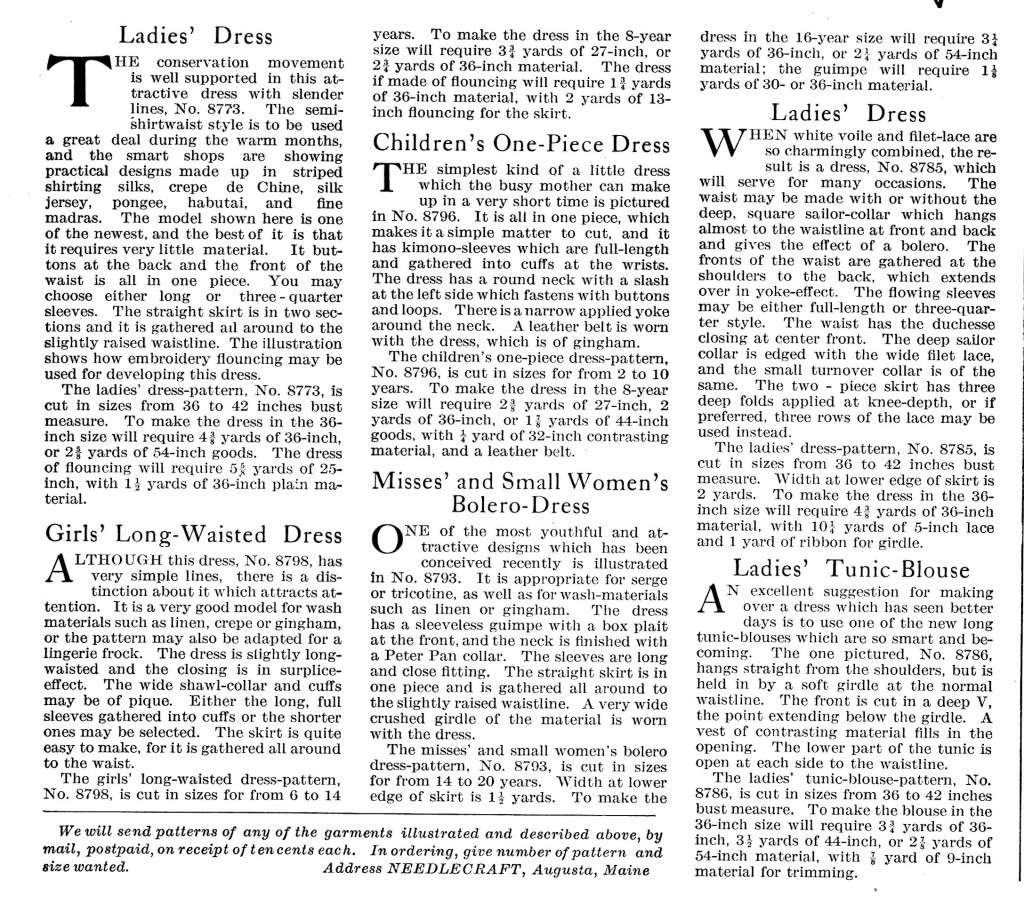 These dresses look perfect for summer. Soft, flowing material, cool and comfortable for a summer picnic in the park.
Come join us on the VTNS (Vintage Textile and Needlework Sellers) Facebook Fan Page to discuss more vintage textiles and needlework.
Enjoy!