Welcome to this first Friday of Fall and the VTNS Fan Freebie!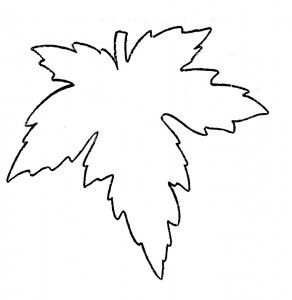 Today we're sharing a page of Autumn Leaf patterns to add to your quilt projects. They can be copied and stitched onto your wall hanging, quilt or craft project.
This page of leaves can also be used for making a leaf banner or swag with colored construction paper or just as a Fall coloring page for your little one.
If you'd like to use these leaves on a quilt, I found a nice example from a 1930s newspaper. It even won a blue ribbon at the state fair: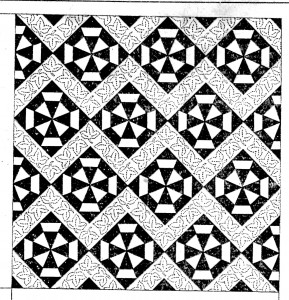 The newspaper caption states:
Frost-nipped leaves, all red and yellow and golden brown, are leaving their tree-top homes and hunting a place to rest. And where could a better place be found than right on a bed? Leastwise that's what these quilted leaves must have thought, as they took their zig-zag path across this charming quilt – one of the blue-ribbon winners at the Topeka State Fair. 
It is called, "The Autumn Leaf," but contrary to nature's colorings and the quilting design, the patchwork blocks of the original were made of lavender and white. We'd prefer "our" autumn leaf done in cream and gold, but quilt color schemes are after all a personal matter, and this two-color pattern adapts itself to any combination within the rainbow's range.
You'll find the page here:
The pattern is in PDF format so to download it you'll need the Adobe Reader software on your computer. Most computers come with it, but it is free and can be found here.
Download Instructions: Right-Click the link and select either "save target as" or "save link as" depending on what browser you are using or simply click on it and save or print.
If you have any Autumn craft projects you've done or are working on, please be sure to join us on our VTNS Fanpage and share them, we'd love to see your work.
Enjoy!