Lately my husband and I, in an effort to lose weight and be healthy, have been eating those 100 calorie thin Deli Flats bread. I finished one off yesterday and looking at the plastic container realized they would make a great place to store my Clover Quick Bias tape rolls.
Sure enough, I tried one out and they fit perfectly. Now these containers are flimsy but just to set on a shelf in my sewing cabinet, they'll keep them organized and easy to find. Nice!
I use Clover Quick Bias tape to make stained glass quilts. Easy to use because it just irons on. It's perfect for Celtic and applique quilts too.
I made and sold this table runner a couple years ago: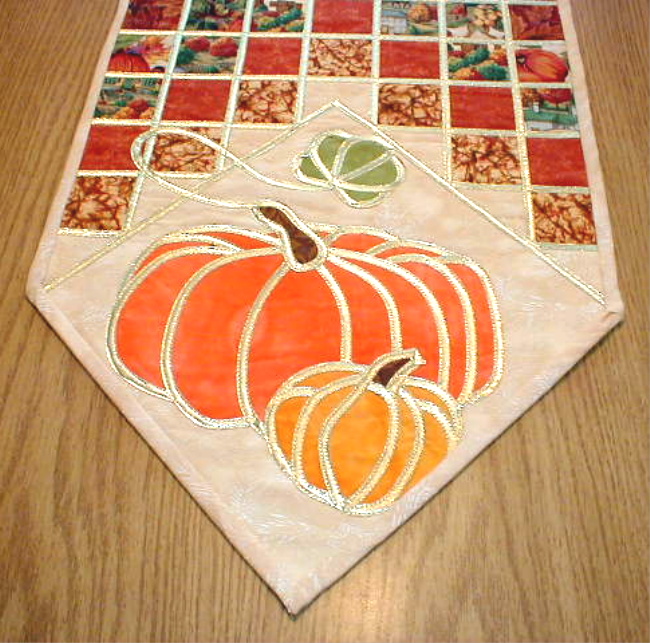 The grocery store, you can find storage solutions for your sewing room there!
Enjoy!
This post contains affiliate links. For more information, please see my disclosure policy.