Wow…a World's Fair held in Chicago during the Great Depression. Can you imagine people's excitement at the prospect of visiting such a place.
The theme was Century of Progress with multi-colored buildings that would create a "Rainbow City" in stark contrast to the "White City" of the World's Columbian Exposition that was held in 1893.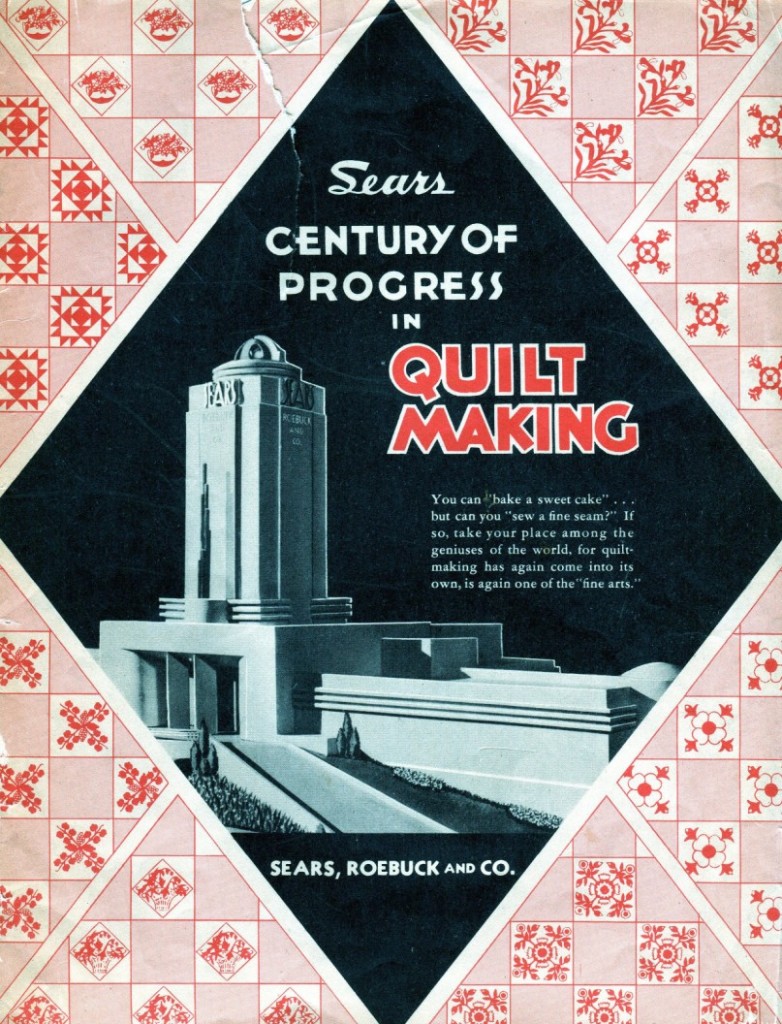 I acquired this booklet several years ago and am amazed at the lovely patterns in it.  During the fair Sears, Roebuck and Co. ran a National Quilting Contest. There were over 25,000 entries, many more than Sears ever expected.
Entrants were encouraged to use the theme of the fair to design their quilts, but the Grand Prize Winner used a common Feathered Star template.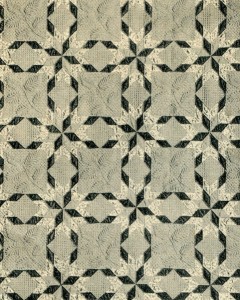 It was called the Unknown Star and was entered by Margaret Rogers Caden of Lexington, Kentucky.  It's alleged that much of the work on her quilt was done by seamstresses who sewed for hire, in violation of contest rules.
One woman, Ida Mae Stow, who had made a fair themed quilt, received an Honorable Mention but protested the judging with a letter to Sears stating, none of the commemorative quilts were awarded a major prize.
You can read her story and see her quilt entry here.
Another beautiful quilt that was inspired by the Century of Progress fair but was not entered is the Star Arcturus designed and made by Mary Gasperik. The quilts she made during this period were some of her first.
Even though she was an excellent seamstress she had not discovered quilt making until this time.  She made several quilts while the Chicago World's Fair was going on.
Over several years of research, authors Merikay Waldvogel and Barbara Brackman wrote a book, Patchwork Souvenirs of the 1933 World's Fair that includes the story behind the contest with full color illustrations of the quilts.
It gives a great picture into quilt making in the early twentieth century and of what happened when the art of quilt making collided with commercial opportunism.
All and all a very interesting time in quilting history.
Enjoy!
This post contains affiliate links. For more information, please see my disclosure policy.
Save
Save
Save